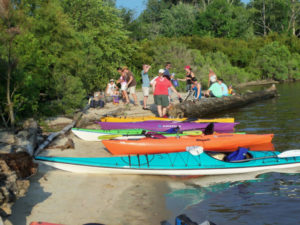 The Washington area has plenty to offer outdoor enthusiasts. The Pamlico, Tar and Pungo rivers create the second largest estuarine system in the United States, providing natural wonders and an abundance of wildlife.
Outdoor adventurers will find everything they're looking for in Washington:
Fishing
Hunting
Bird watching on the NC Birding Trail
Camping, hiking and Biking at Goose Creek State Park
Soccer, softball, baseball, archery, and aquatic fitness center at the Susie Gray McConnell Sports Complex & Aquatics Center
5K routes
Miles of paddle trails and kayaking
Numerous public parks and playgrounds
Golf
The Little Washington Sailing School gives sailing lessons to youths. The program promotes self-reliance, awareness of safety, sportsmanship, team work, self-confidence and respect for others. Click here to learn more.