Skydive Little Washington
At Skydive Little Washington we specialize in first time tandem skydiving. So, whether you are interested in making your first skydive, or you are an licensed skydiver, our professional staff is equipped and ready to help you make your skydive a safe and memorable experience so get ready for the ride of your life!
The tandem experience starts with a brief ground course on what you will be expected to do and what to expect. This course will cover the adjustment of the harness, how to board the aircraft, what will happen during the ascent to altitude, the exit procedures, what to expect, etc. This is a general outline of your big day. If you have any questions during this time please ask the instructor because the clearer it is to you before the more fun we'll have and the safer it will be! Following a thirty minute ride to altitude you will exit 11,000 feet above the airport and enjoy about 45 seconds of free-fall followed by 10 minutes of canopy flight before returning to the ground to the resounding cheers of your friends and family! You can also expect:
Lots of wind in your face
The best view in Eastern North Carolina
A twenty minute ride to approximately 11,000ft
About a 45 second free-fall
Approximately a 10 minute canopy flight
More adreneline than you can handle!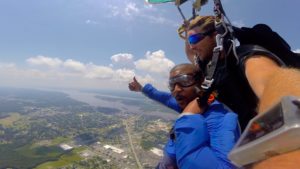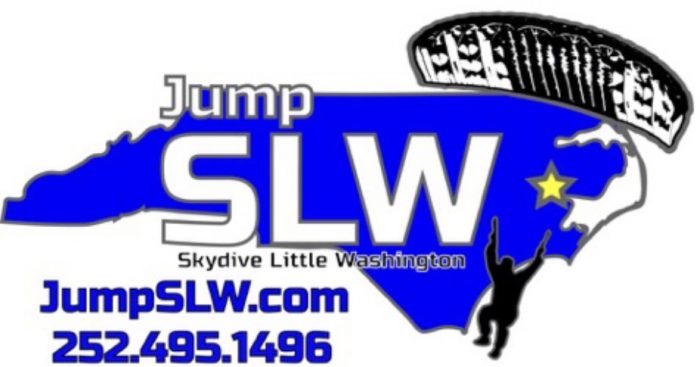 There were no results found.