Raised in a Barn Farm
Specializing in HOMEGROWN, HOMEMADE, HORSES AND HUGS….SEASONAL FRESH PRODUCE YEAR ROUND, CSA, LOCAL MEATS, private parties, and community events.
"Enter as a customer; leave as a friend."   
Raised In A Barn Farm represents the values and ethics upon which we were raised; hard work, dedication, perseverance, community, sharing, building, growing, and giving back. With little to no money to start with, we have taken our former tobacco farm and created a space for all of our community to enjoy, share nutritious foods, create and restore traditions, and promote and make memories for all of our families. We hope to continuously educate and serve families of all socioeconomic groups in our community and surrounding areas.
We have a simple country store in the barn which carries handmade items, local photography, fresh produce, raw honey, goat cheese blends, local meats, and fresh eggs. Upstairs, we have an NCDA certified kitchen where we can make fresh jams, jellies, breads, homemade pies, cakes and other goodies (seasonal and upon request). If you're lucky, you can buy some cooked cabbage collards that are prepared like Grandma's in our kitchen.
From simple walks on the farm, buying a fresh tomato or two from a local farmer in our farm store, to cowboy birthday parties, special holiday events, fundraisers and plans to include wedding venue in the near future, Raised In A Barn Farm strives to grow and offer a friendly family atmosphere where local fresh and nutritious foods are available from our area farmers.
Come relax with the family, enjoy your neighbors, family and friends, and give back while we all work together to pay it forward for our community at Raised In A Barn Farm.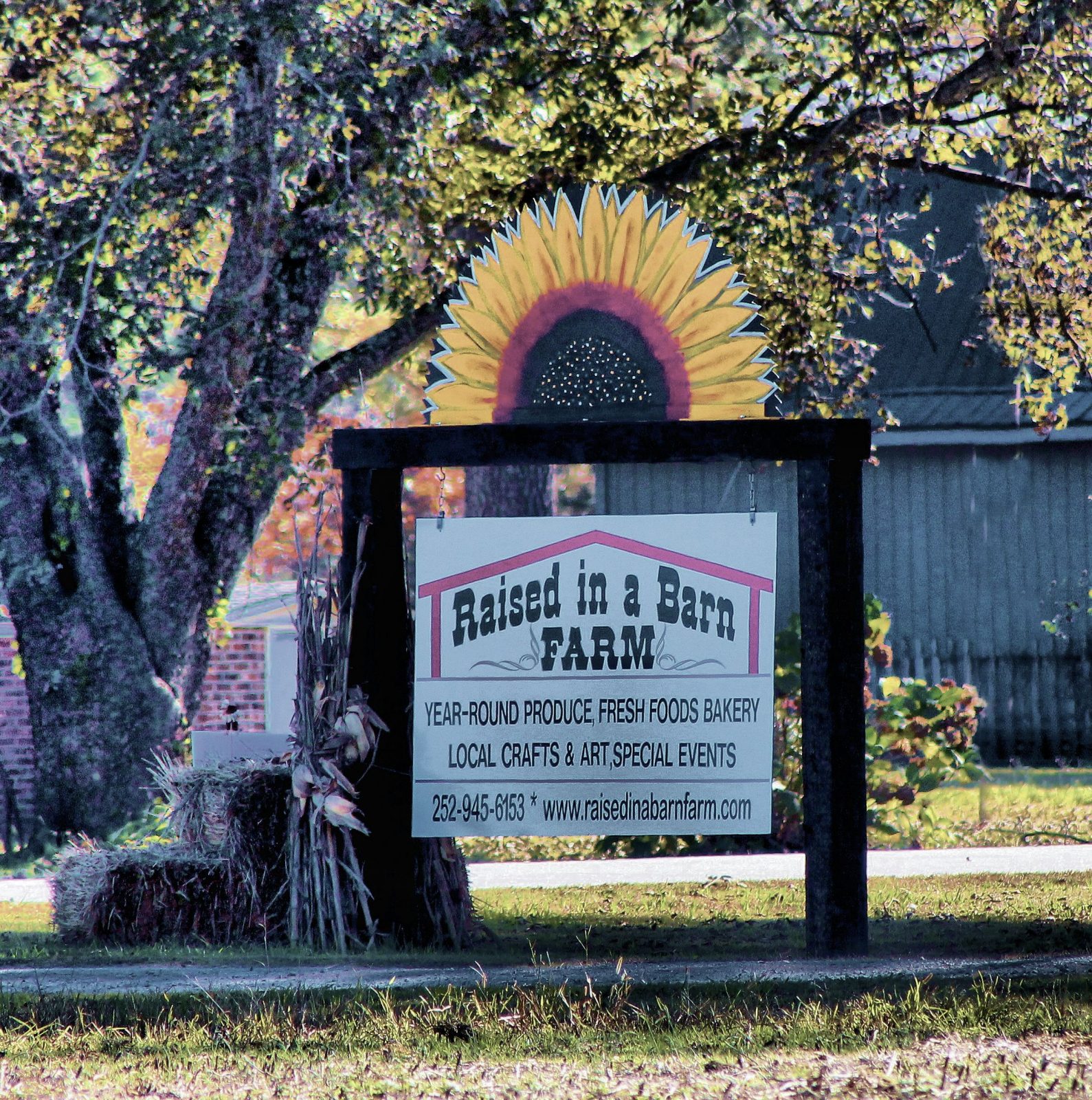 There were no results found.