Kay G. Woolard Art on Market
Art studio. Acrylic paintings, giclees, art prints and notecards.
Please stop by Art on Market; Kay has a variety of price point items including original acrylic paintings, giclees (archival fine art reproductions), digital prints, note cards, and even bookmarks!
Hours Open. My plan is to work in the studio most days. However, there will be times when I will need to be out on assignment or out gathering inspiration for new creations. So posting standard working hours is a challenge I am still working on. Your visit is very important to me! So if you come by and the studio is closed, please, please do come back. Always feel free to call me at 252.943.1016 or email me atkay@kaywoolardart.com to make a special appointment. I will be more than glad to meet you at a time convenient to your schedule.  -Kay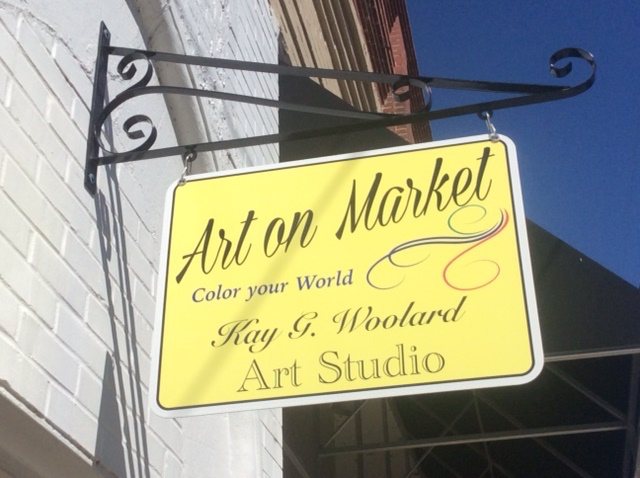 There were no results found.