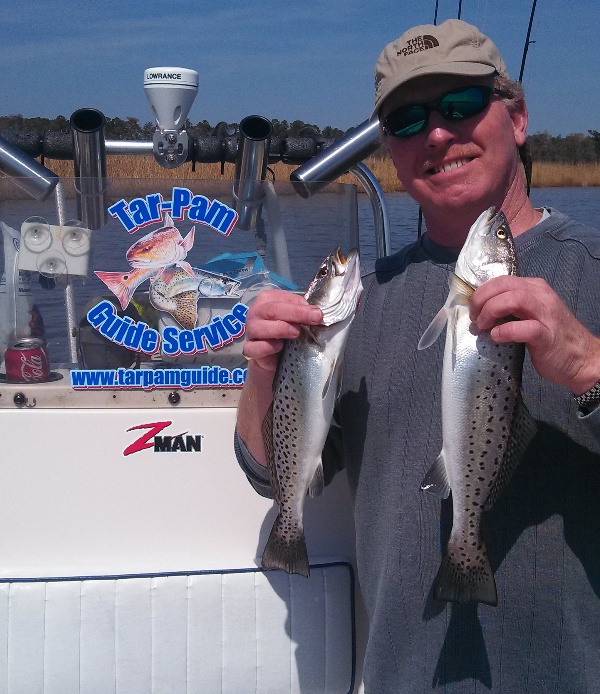 Spring fishing has been excellent from the Washington area all the way to the sound with great reports of speckled trout, puppy drum, and flounder from the creeks to the river shorelines and outer bays, points, and islands bordering the sound.  This is one of the best times of the year for topwater trout fishing.  Walk-the-dog style topwater hard baits like the Heddon Zara Spook, Bomber Bodonkadonk, and the Rapala Skidderwalk will get them.  Topwater fishing is one of the best ways to catch large trout.  The trout are getting ready for the major spawns in late May and early June, so the females will be full of roe and very fat.  Several citation sized trout have already been caught this spring and many more will likely be brought to the scales this month.  I have also heard of some encounters with some true lifetime trophy sized fish (7 pounds and up).
Some of the stripers that spawned early in the Tar River have returned to give anglers fishing the Washington area great topwater action in the early and late afternoons and on cloudy, overcast days.  Those fishing soft plastic jigs or trolling deep divers should intercept schools in deeper water near the channel.  Perhaps the biggest story of the spring is the relative abundance of keeper sized flounder in some of the creeks and down around the mouth of the Pamlico River.  Anglers might want to start beating the banks a little during their trout outings to take advantage of some of the Pamlico's tastiest.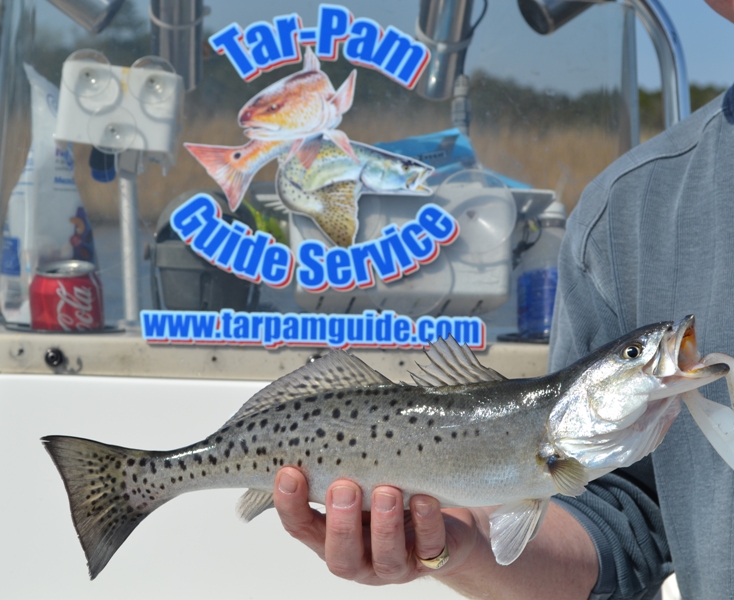 Our light tackle mixed bag (speckled trout, flounder, puppy drum) fishing on the Pamlico River will be featured on a short segment in UNC-TV's N.C. Weekend this Thursday night (May 2nd) at 9 p.m.  The show will air again on Friday, May 3rd at 8:30 p.m. and Saturday May 4th at 10 a.m.