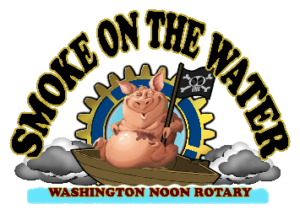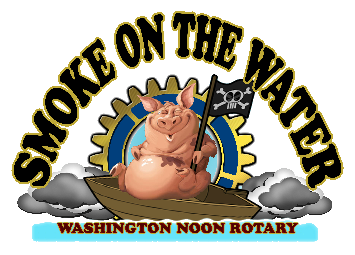 Fall in Washington isn't complete without the smell of BBQ cooking on the waterfront.  The annual Smoke on the Water, presented by Washington Noon Rotary, will be held this year on Saturday, October 21st.  This year's event will feature a BBQ contest, chili cook-off, 5K race, car show, vendors, music and more.  If you're planning to take in the ECU vs. BYU, be sure to come downtown and pick up your BBQ for tailgating.
October 7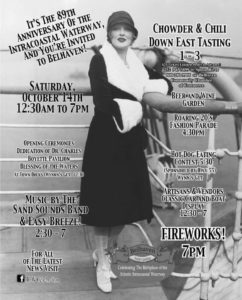 Aurora Fossil Museum ~ September Science Saturdays. Call 252.322.4238
October 14
Washington Waterfront Underground Railroad Museum ~ 'A Night at the Museum,' 6:30pm  
October 14
Belhaven ~ Darleen's Flamingo 5K, 9am.
October 14
Belhaven ~ ICW Celebration, all day.  
October 26
Turnage Theatre ~ 54th Annual Juried Fine Arts Show
October 7, 28, 31
Downtown Washington ~ Historic Washington Ghost Walk. Call 252.402.8595
October 13-14, 20-21, 27-28, 31
Raised in a Barn Farm ~ Annual Six Nights of Fright.  Call 252.945.6513
October 13-14
Historic Bath ~ Bath Towne After Dark. Call 252.923.3971
October 28
Turnage Theatre ~ Halloween Kids Carnival at 1pm. Call 252.946.2504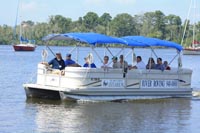 Two of our local favorites are ending for the season, so now is the time to take them in!  Saturday Farmer's Market, located on the corner of Bonner and Water Streets, will continue through the end of the month.  Drop by every Saturday morning from 8 am to noon to see what is fresh that week.  WE think its the perfect time to enjoy a boat ride, especially when it's free! River Roving at the NC Estuarium is available twice a day Wednesday through Friday and once on Saturday.  Call 252.948.0000 for reservations.
As always, you can see a complete calendar of upcoming events at www.VisitWashingtonNC.com.