The arts are alive in Washington.  You can see that for yourself as you stroll through the historic downtown: works of art appear as giant crustaceans throughout the town, each one decorated by a different regional artists.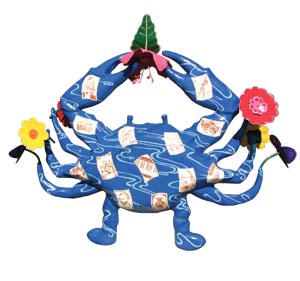 Downtown is also home to independent galleries like  River Walk Gallery & Arts Center, the Lone Leaf Gallery, The Lemonade Art Gallery, Kay G. Woolard Art on Market, The Contemporary Art Exchange, and the Art Tyndall Studio, featuring the works of hundreds of artists. Arts of the Pamlico, one of the oldest arts councils in the state, and the NC Estuarium present exciting exhibits and programs throughout the year for art-lovers of every kind.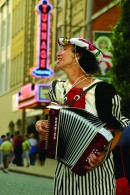 But it's not just about the visual arts in Washington! Everyone knows the Inner Banks loves music, and you'll see it everywhere in the city. Many local restaurants feature live music during the weekends, and The Beaufort County Traditional Music Association shares sounds and entertainment with audiences at The Turnage Theatre, and Arts of the Pamlico is bringing programs and performances back to the stage at the Turnage Theatre.