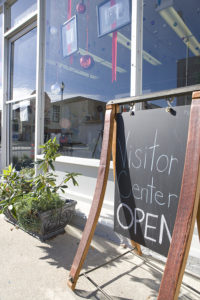 The Washington Visitor Center is your headquarters for information about Washington and points beyond. We offer brochures and anything else you need to plan the perfect stay in our area. Best of all, we're located right on the waterfront inside the Washington-Beaufort County Chamber of Commerce. . .walking distance from shopping, dining and the NC Estuarium.
The Washington Visitor Center
102 Stewart Parkway
Washington, NC 27889
Open 7 days a week
10 am – 4 pm
To receive visitor information by telephone, call us at 1-800-546-0162.
Downtown map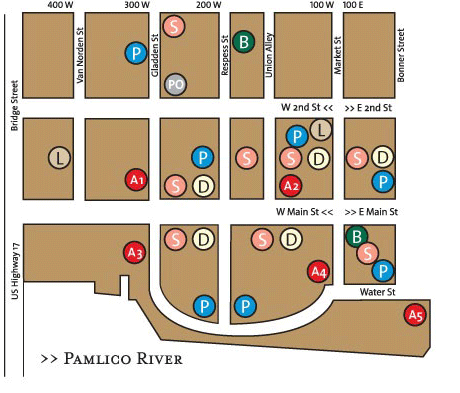 A – Attractions
A1 – Railroad Depot, Civic Center, Beaufort County Arts Council
A2 – Turnage Theater
A3 – Dock Master
A4 – Visitor Center
A5 – Estuarium
P – Public Parking
PO – Post Office
B – Bank
L – Library
S – Shopping Block
D – Dining Block
Regional Map